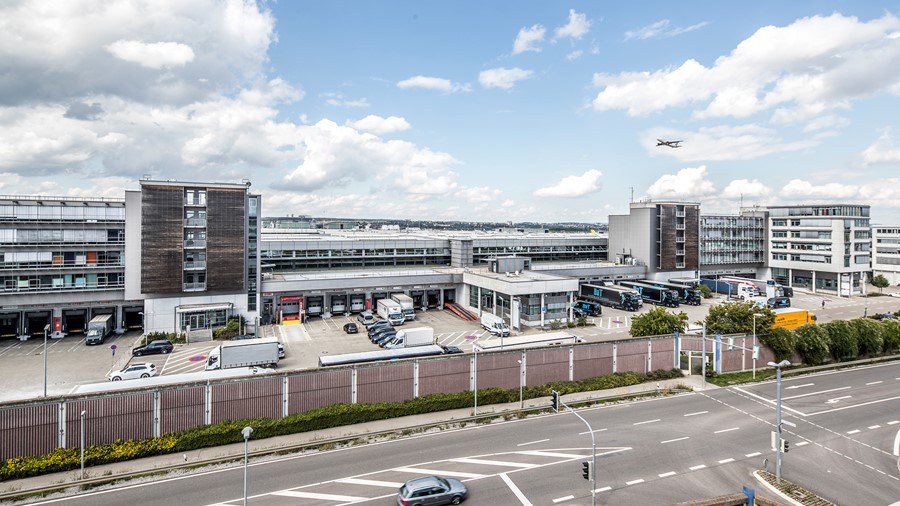 The number one location for air freight at Stuttgart Airport
Vacant rental space
537.62 m ²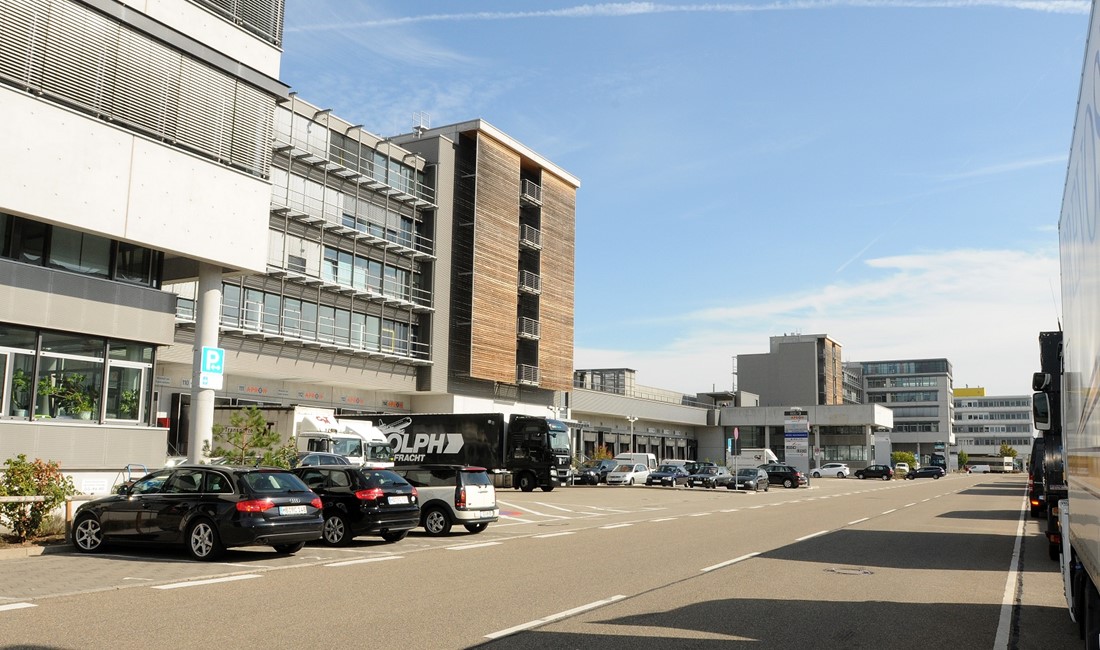 In ideal proximity to Stuttgart Airport's logistics base on the Stuttgart Airport City South site, the Cargo Center Süd (CCS) building offers a generous 11,600 m ² of office space. The building is designed for cargo and air freight service providers as well as companies that operate and use the Stuttgart Airport transhipment point.
A total capacity of 20,600 m ² for warehousing and cargo along with 90 weather-protected truck loading stations meet a wide range of user requirements.
Great view
OFFICES WITH A VIEW TO THE RUNWAY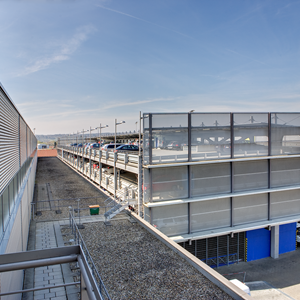 Ample parking available
380 STELLPLÄTZE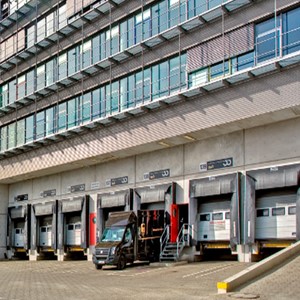 Truck loading ramps
90 WEATHER-PROTECTED LOADING STATIONS
In the center of Stuttgart's Aiport City South
The office and logistics building Cargo Center Süd (CCS) is located in the southern part of the airport at the Stuttgart Airport City South site.
The airport terminals are just 500 meters away as the crow flies. The terminals as well as the A8 and B27 highways can be easily and quickly reached via the northwest bypass.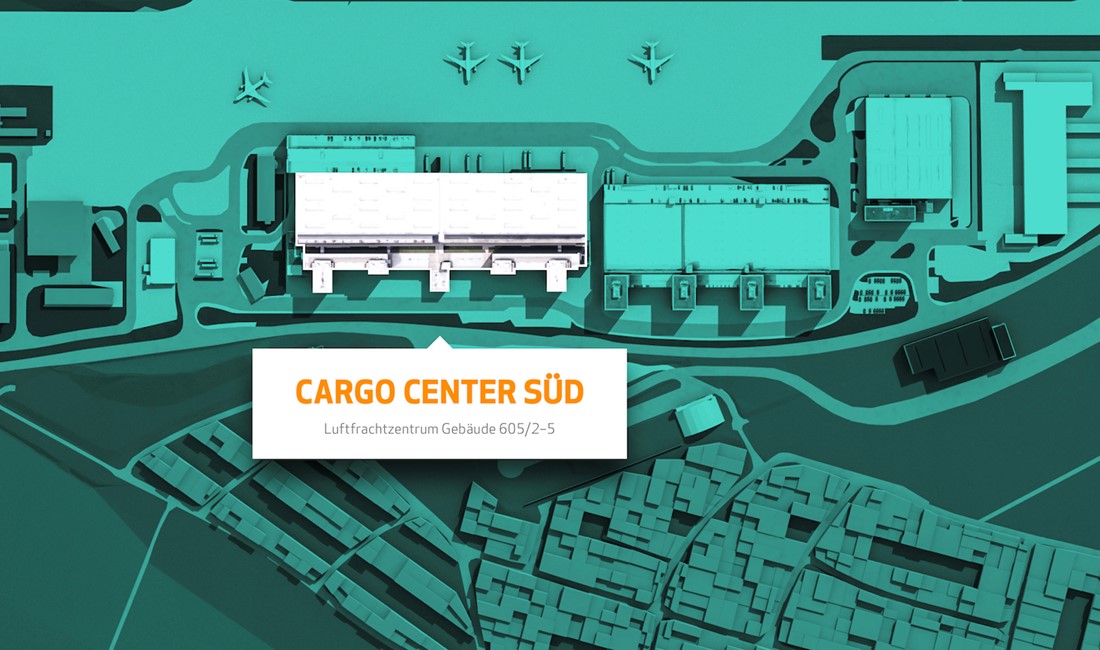 Contemporary equipment
In sophisticated architecture with state-of-the-art technical equipment and a completely flexible spatial concept, office space is available on seven levels. The five stairwell cores have an assigned sanitary room on each floor which are used either generally or exclusively by the tenant. Four cores are equipped with lifts.
The hall areas on the ground floor have a clear height of up to 10.5 meters.
The equipment and furnishing quality is contemporary and special wishes can be implemented upon request. The basic furnishing includes the following:
Plasterboard/stud partitioning walls, double planked, spackled and painted
Painted concrete ceilings, partially suspended acoustic panel ceilings
Flooring on the office floors: Needle felt, tile covering, PVC or linoleum
An industrial floor is available in the storage area (50 KN/m²)
Floor-to-ceiling glazing with 2-pane insulating glass
The electrical installations run under plaster, in cable ducts or in the cavity floor
Workplace friendly linear luminaire lighting system
Building layout
At present, individual offices and room combinations can be rented in the CCS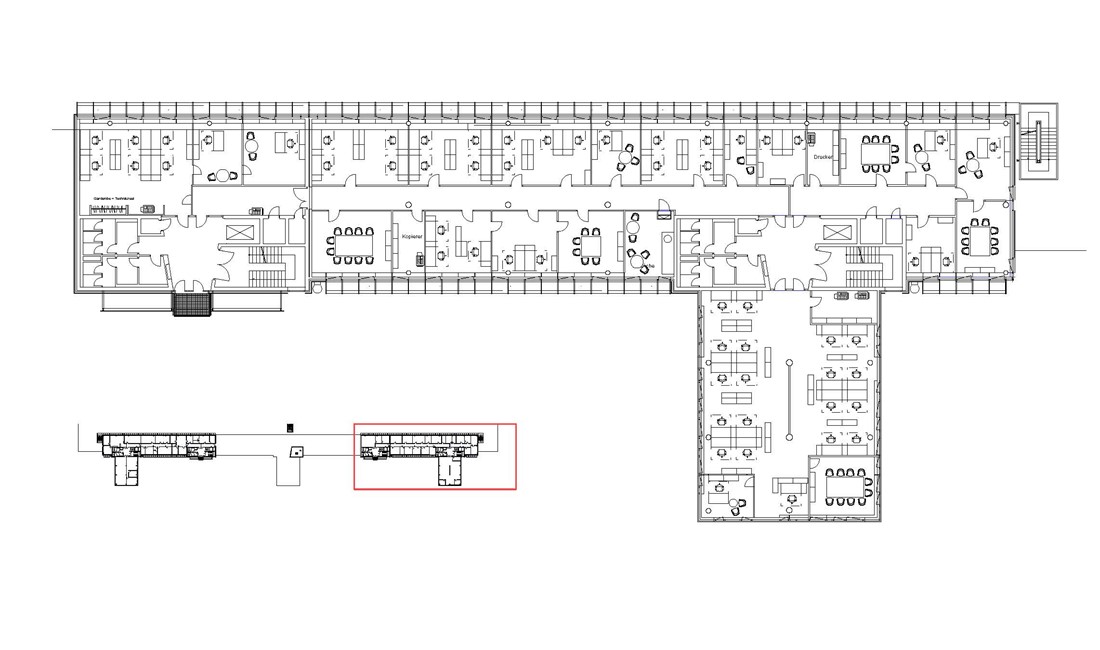 CCS at a glance: Facts & figures
| | |
| --- | --- |
| Property name | Cargo Center Süd (CCS) |
Address
Luftfrachtzentrum
Gebäude 605
70629 Stuttgart
| | |
| --- | --- |
| Location | Stuttgart Airport City Süd |
| | |
| --- | --- |
| Property type | Office/logistics building |
| | |
| --- | --- |
| Property status | existing building |
| | |
| --- | --- |
| Local subdistrict | Filderstadt-Bernhausen |
| | |
| --- | --- |
| Trade tax | Tax assessment rate |
Tenant
Lufthansa Cargo
APRON GmbH
Air France Cargo
Logwin Air + Ocean GmbH
Zollamt Flughafen
cargoLux
and more
| | |
| --- | --- |
| Number of floors | 7 levels |
Total rental space
Office 11.600 m²
Storage 20.600 m²
Parking total
380 parking spaces
in the adjacent parking garage
| | |
| --- | --- |
| Free office space | 209.30 m², divisible by 24.41m² |
| | |
| --- | --- |
| Free storage space | on request |
| | |
| --- | --- |
| Free parking space | on request |
| | |
| --- | --- |
| Start of construction | 2000 |
Builder-owner
Flughafen Stuttgart GmbH
Flughafenstraße 32, 70629 Stuttgart
www.stuttgart-airport.com