Business & Offices
Vernetzung & Mobilität
Hotels/Messe & Conferencing
Shops & more
Ready for your global success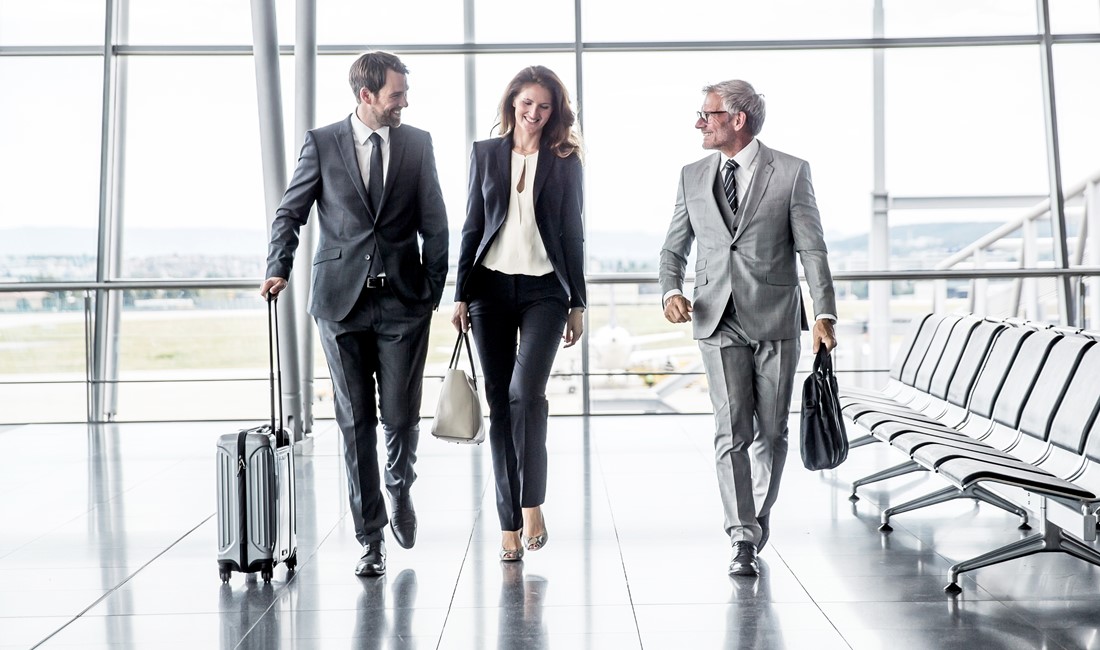 Stuttgart Airport City is located in the direct vicinity of the Landesmesse and functions as a unique office and service location. Accessibility, flexibility and capacities are decisive success factors here.
In the network of global mega-regions, airports are developing into increasingly important business and service locations due to their privileged infrastructure. This is also true of Stuttgart Airport City: those who settle here decide on a modern and prestigious location that elegantly combines mobility and stability.
Make Stuttgart Airport City the location for your company and set the course for a global future.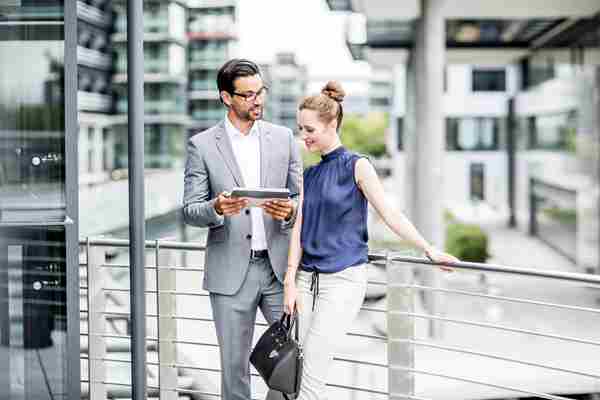 Top location with short distances
Stuttgart Airport City and the airport form an oustanding intermodal hub. The terminals at Stuttgart Airport can be reached on foot in a few minutes, the motorway connection leads directly to the A8. Connections to numerous domestic and international destinations start at the long-distance bus station, the Stuttgart Airport Bus Terminal (SAB).  Starting around 2021, there will be an additional connection to the city center with the extension of the U6 tram line and in a few years' time international train traffic will be running here as well. The unrestricted accessibility of Stuttgart Airport City is one of the location's most important success factors.
Whether you want to go to the city, the region, the country or out into the world, it's all just a short distance from here. And the best thing about it: you still have a Stuttgart city address.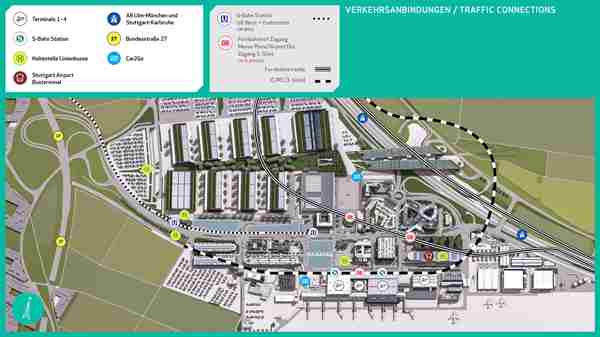 Intermodal interface for your business
Your office space will be in the ideal place for business meetings.  The conditions couldn't be better. Fifty-five airlines offer you direct flight connections to over 120 destinations worldwide, the A8 motorway is right at your doorstep and the railways, in particular, are becoming increasingly important in the intermodal traffic mix.
As part of the Stuttgart-Ulm rail project, an ICE highspeed railway station is being built at Stuttgart Airport City, making the airport a fully-fledged rail hub for long-distance, regional and  local train connections.
For business success
The prerequisites are perfect: Two four-star hotels Wyndham Stuttgart Airport Messe and Mövenpick Stuttgart Airport & Messe provide plenty of capacity for meetings, conferences and, of course, accommodation for your business partners. Terminal 1 also has a large conference and banquet center with 18 rooms ranging from 30 to 352 m².
New in 2019: A state-of-the-art 4-star conference hotel with 261 rooms and suites and a banquet area 1,500 m².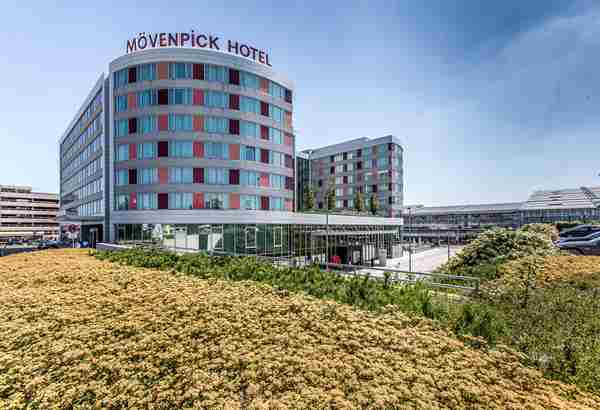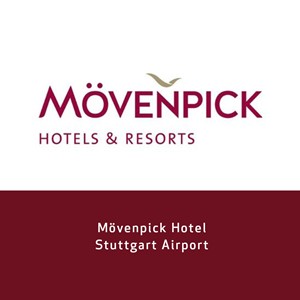 Mövenpick Hotel Stuttgart Airport & Messe
326 rooms and suites, stylish conference and meeting rooms and direct access to the airport and exhibition grounds offer comfort reflecting international standards.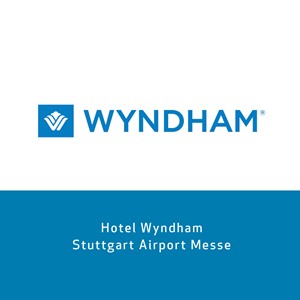 Hotel Wyndham Stuttgart Airport Messe
229 spacious guest rooms and 7 modern conference rooms for up to 115 persons provide first-class facilities for business meetings and conferences.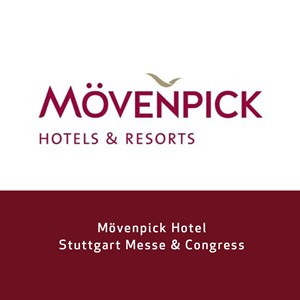 New: Mövenpick Hotel Stuttgart Messe & Congress
With an additional 262 rooms and suites as well as a 1,500 sqm conference and banquet area, the new 4-star Mövenpick Kongresshotel opening in 2019 offers you optimum flexibility for global business.
Stuttgart Trade Fair: Economic factor in your neighbourhood
Business will become increasingly concentrated in the triangle of the Stuttgart Airport City, airport and trade fair, Already today, more than 1.36 million business people and trade visitors visit the Stuttgart Exhibition Center. As a platform for exchange and trade, the trade fair is a mirror of the successful economy in the Stuttgart metropolitan region. Stuttgart Airport is Germany's only international airport with a powerful trade fair center in the immediate vicinity.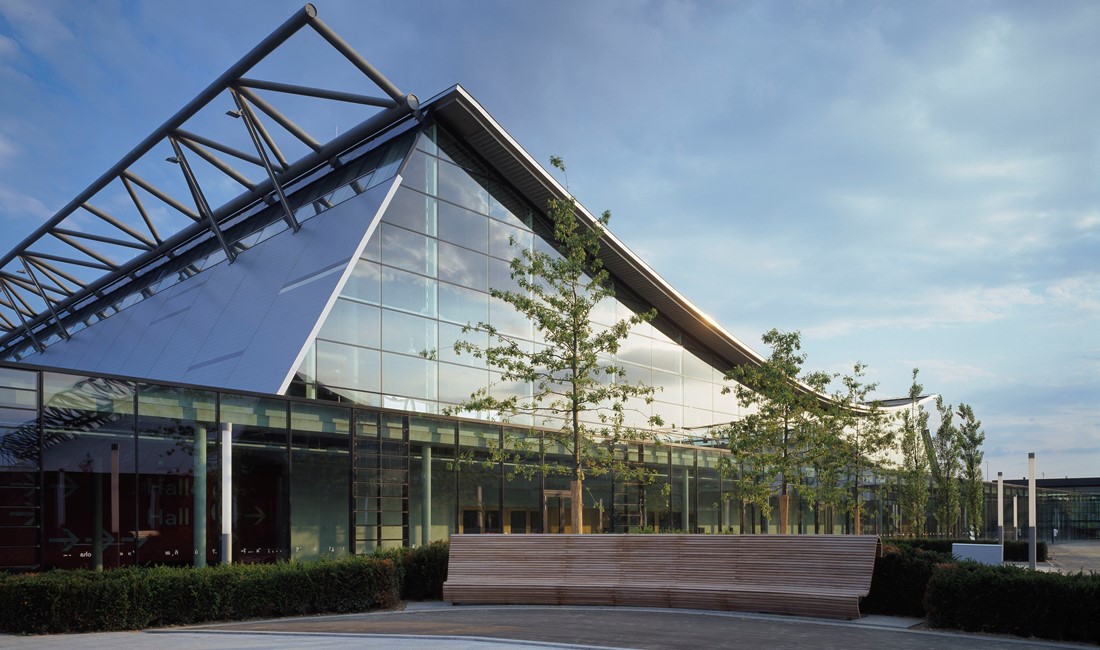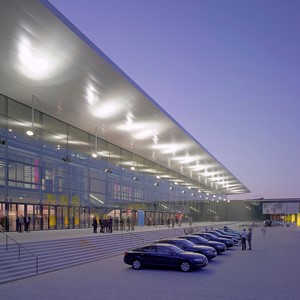 International Congress Center Stuttgart
The International Congress Center Stuttgart (ICS) complements the 4,900 m² of exhibition space for events.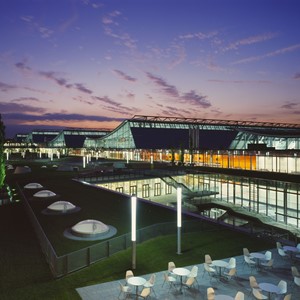 Impressive facts about the Stuttgart Exhibition Center
Around 65 trade fairs with over 23,500 exhibitors take place annually at an exhibition area of approximately 120,000 m².
Stuttgart Airport City South
Logistics and office space: Only 500 meters "as the crow flies" from the main buildings of the airport. You, too, can benefit from the clear location advantages of Stuttgart Airport City South.
Location South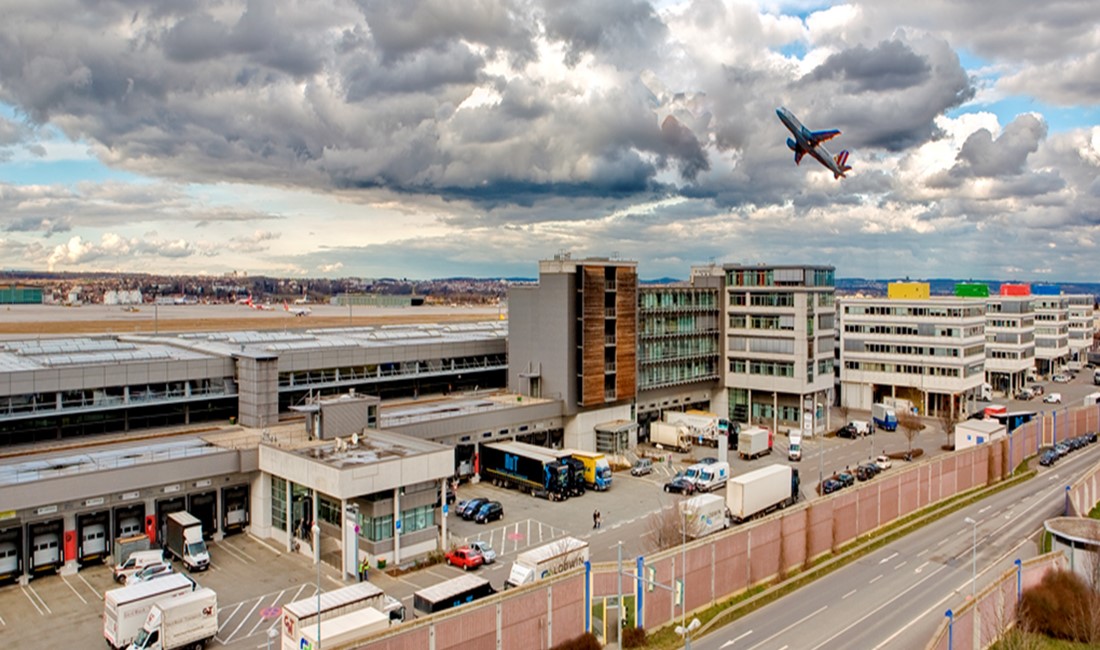 Location South - The economy is rolling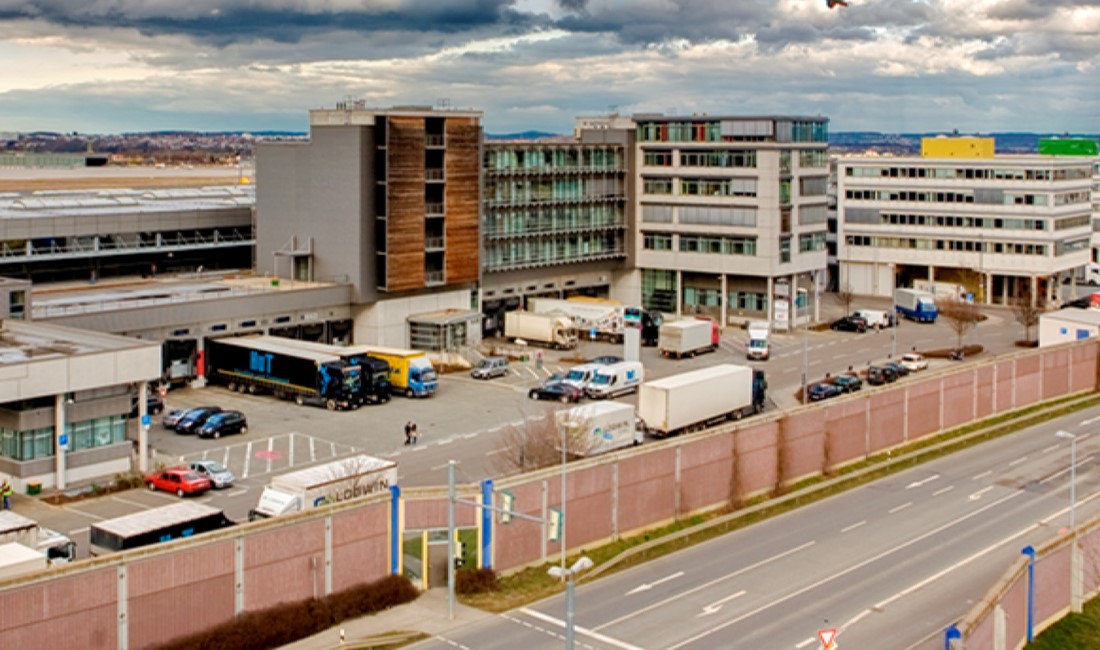 Whether high air freight volume or proximity to the logistics network: Stuttgart Airport City South is an outstanding business location in the global environment of business, technology and research. Stuttgart Airport City Sü̈d is located in the southern part of the airport and is connected to the outskirts of Bernhausen. It comprises approximately 15 hectares of cargo area and the 5 hectares of Filder-Airport industrial estate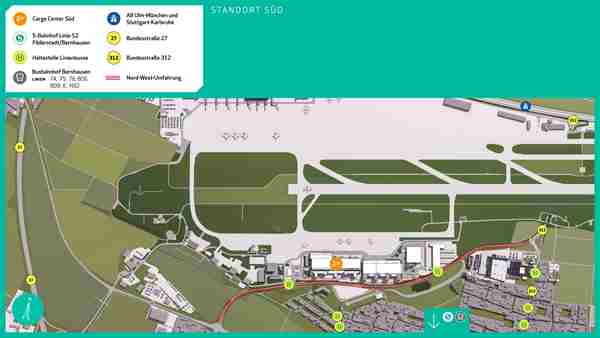 Office and logistics space in a prime location
Optimum traffic connections and a comprehensive logistics infrastructure make Stuttgart Airport City South a fast multifunctional hub for your national and international business.
You can also benefit from the clear location advantages at Stuttgart Airport City South, just a 500 meter straight line distance from the main buildings of the airport.
Stuttgart Airport City and airport terminals, the trade fair, the A8 motorway and the multi-lane B27 are all within easy reach via the north-west bypass of Bernhausen. With the S2 metro from Bernhausen to the airport/fair, the journey takes just 3 minutes.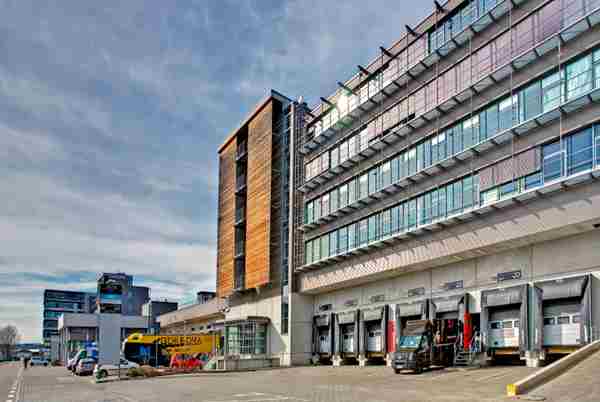 | | |
| --- | --- |
| Motorway junction airport/exhibition A8 | 1 km |
| Multi-lane federal road B27 | 2 km |
| Filderstadt local train station (S2) | 0,8 km |
| Bernhausen bus station | 0,8 km |
| Bus stop Air Freight Center West | 0,4 km |
| Local supply | 0,8 km |
| Straight line distance to Stuttgart Airport | 0,5 km |
| Straight line distance to Messe Stuttgart | 0,7 km |
| Straight line distance to long-distance train station (from 2024) | 0,6 km |
Travel times today and tomorrow
The perfect connection of Stuttgart Airport City and SAC Süd can be proven by figures. The symbol S21 shows you the shortened travel times after implementation of the Stuttgart-Ulm rail project.
Discover how much travel time you have to plan for certain local and long-distance destinations.
Open map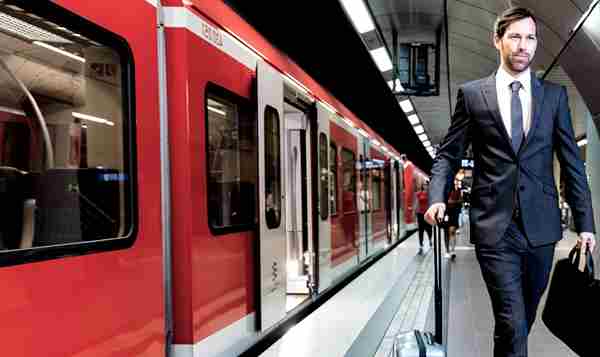 Your high-performance logistics center
Whatever your need: The cargo area of Stuttgart Airport City South has air freight warehouses, open spaces, roofed storage areas and freely divisible hall areas as well as 23,000 m² of office space. The well-developed infrastructure as well as the short distances and the complete landside location of the air freight center also lead to short handling times. Over 80 airlines, forwarders and handling companies are already benefiting from the cargo facilities.
Interested companies and investors can make use of the available space in the adjacent Filder Airport area. FSG has three plots of land with a total area of around 9,300 m² in the Filder Airport area.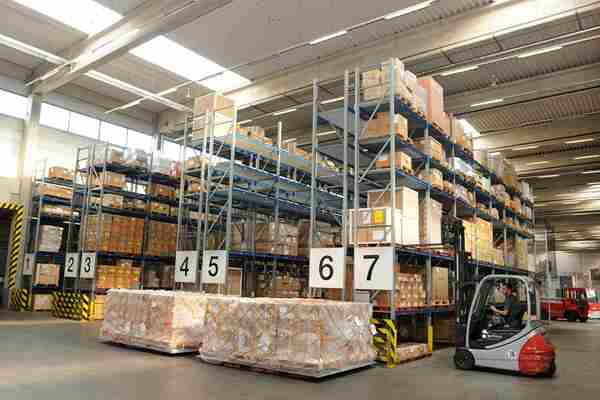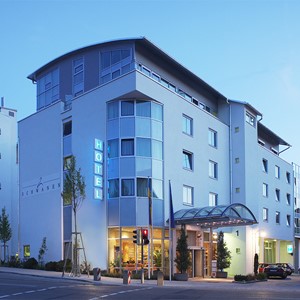 Conference and overnight stay
HOTEL BUSINESS
Several hotels such as the Hotel am Hirschgarten, the Fritzis Art Hotel or the Hotel Schwanen with two conference rooms are in the immediate vicinity.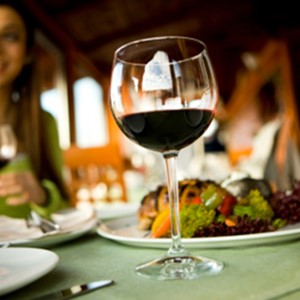 Varied culinary delights
GASTRONOMY
From Swabian to Italian to Asian cuisine: a variety of restaurants as well as cafés and bars are within a short walking distance.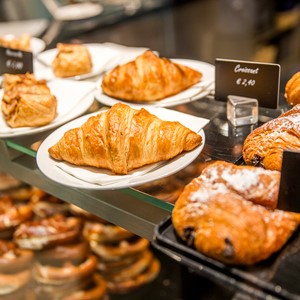 Self-service markets and bakery
SUSTAINABLE SUPPLY
Local supply is well provided for. Two large supermarkets and a bakery are in the immediate area.
Cargo Center South office building
The Cargo Center South (CCS) office and logistics building is located in the southern area of the airport, on the site of Stuttgart Airport City South. The building is designed for service providers in the cargo and airfreight sector and companies that serve and use Stuttgart Airport as a transhipment center.
Cargo Center South